At Direct Way Exporters we adhere to the guidelines and regulations set forth by Nepal's Department of Customs.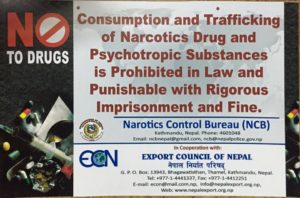 Safe items to export from Nepal:
Souvenirs (statues, paper, handicrafts, clothing, etc)
Metal, wood or bone jewellery
Locally produced teas, coffee and spices
Pashmina scarves, shawls and clothing
Personal items
Raw textiles, materials, dyes
Dried food items
Furniture
Metalware
Safe and illegal items which cannot be shipped from Nepal:
Drugs (including hashish, marijuana & their derivatives)
Psychotropic substances
Animal parts
Heritage items
Under no circumstance do we ship any items that are prohibited. Please see Nepal's Department of Customs for more information.  If you are in doubt about an item that may or may not be banned and need advice then please contact us.